The reporting portal provides stats on scores, risk types, and trends. With interactive charts and data analysis, it is easy to identify and track high risk areas and fraudsters data. View Portal Support and Guide for more details.
The Dashboard
The dashboard provides stats on risk types, data processed, average scores, and how data risks are trending.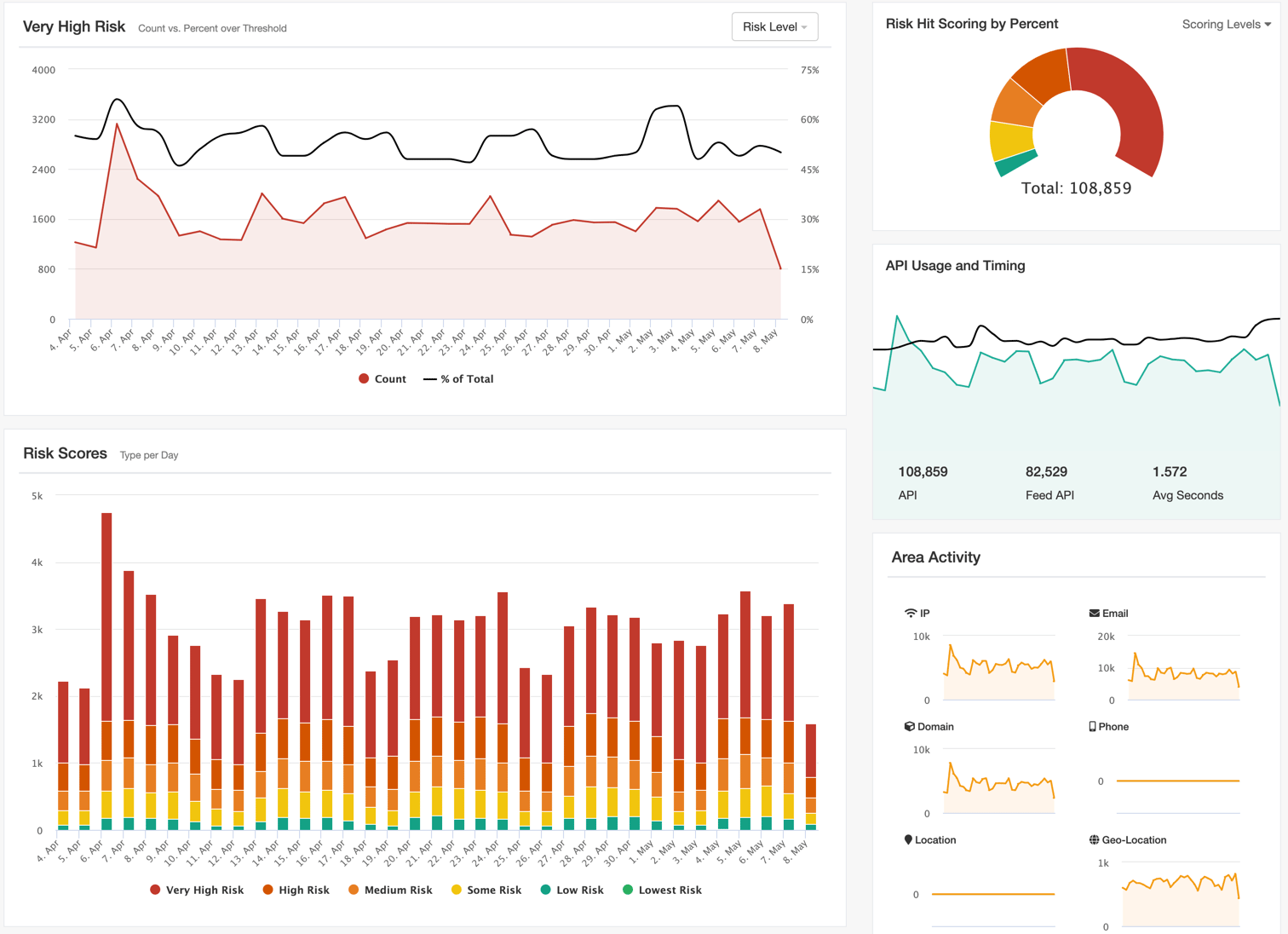 Area Risk Reports
Area reports show the risk hits quantity, trends, and top lists.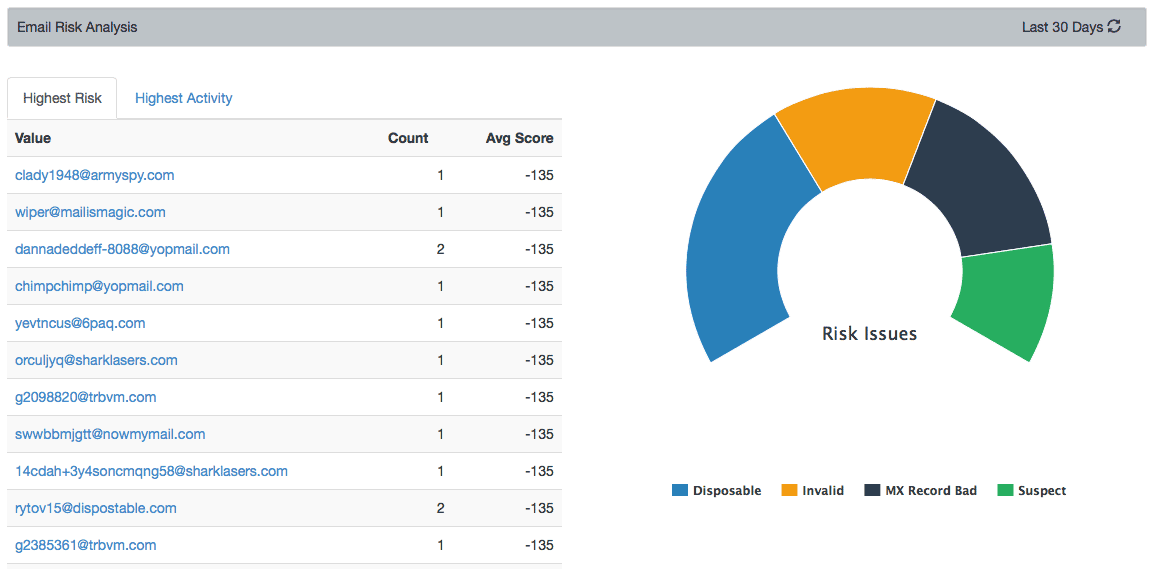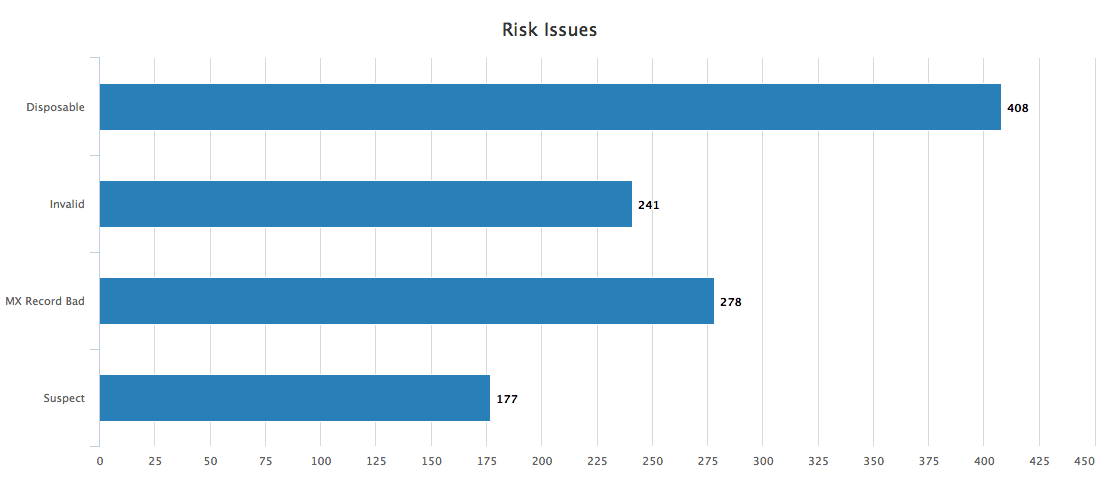 Details, Reporting, and Feedback
The Data area provides details of risks and quick links for tagging and adding data to the community database.